A delightful journey into fine Mediterranean cuisine. Two gourmet restaurants serving fresh local produce, certified organic products, authentic Cretan delicacies and macrobiotic culinary treasures.
Buffet meals include vegetarian and healthy food options. Breakfast and lunch baskets available (24h notification required)
Several ingredients are organically produced in our own farm.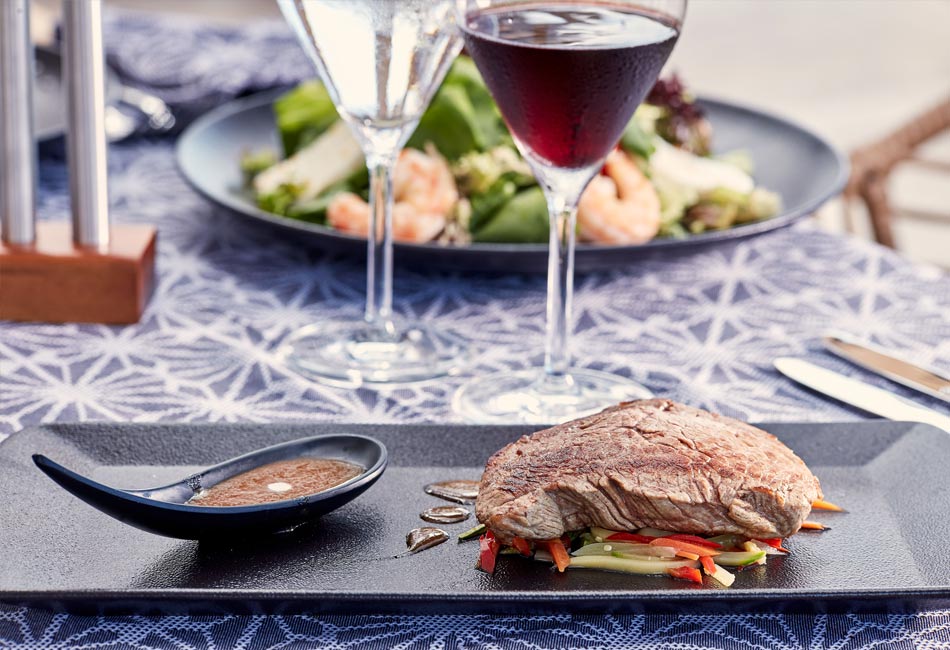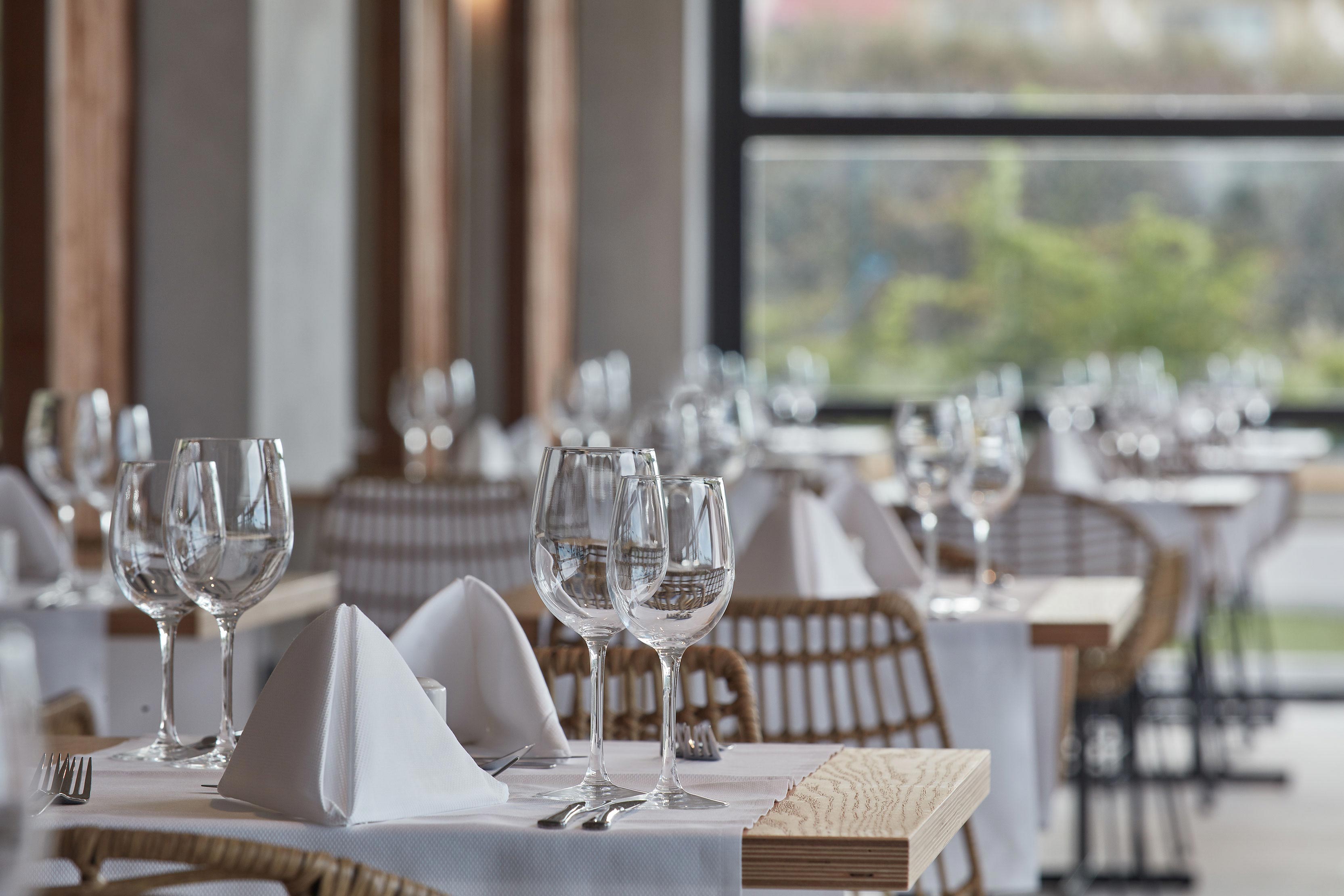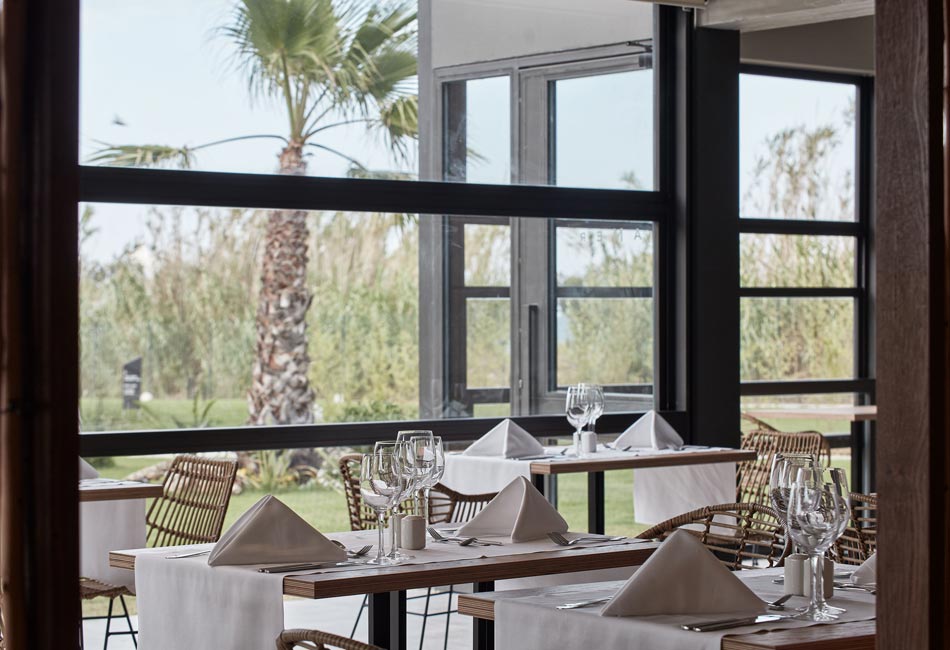 Haute Mediterranean cuisine
Main
Restaurant Perle Noire
Buffet breakfast with a large selection of Cretan specialties, fresh seasonal produce and international flavors to provide you with a powerful rush to kick start your day.
7:30am to 10:30am
Buffet dinner featuring quintessential Mediterranean flavors, a selected range of wines, blessed by the remarkable Cretan terroir and Greek vineyards, and an enjoyable palette of special thematic events.
7:00pm to 9:30pm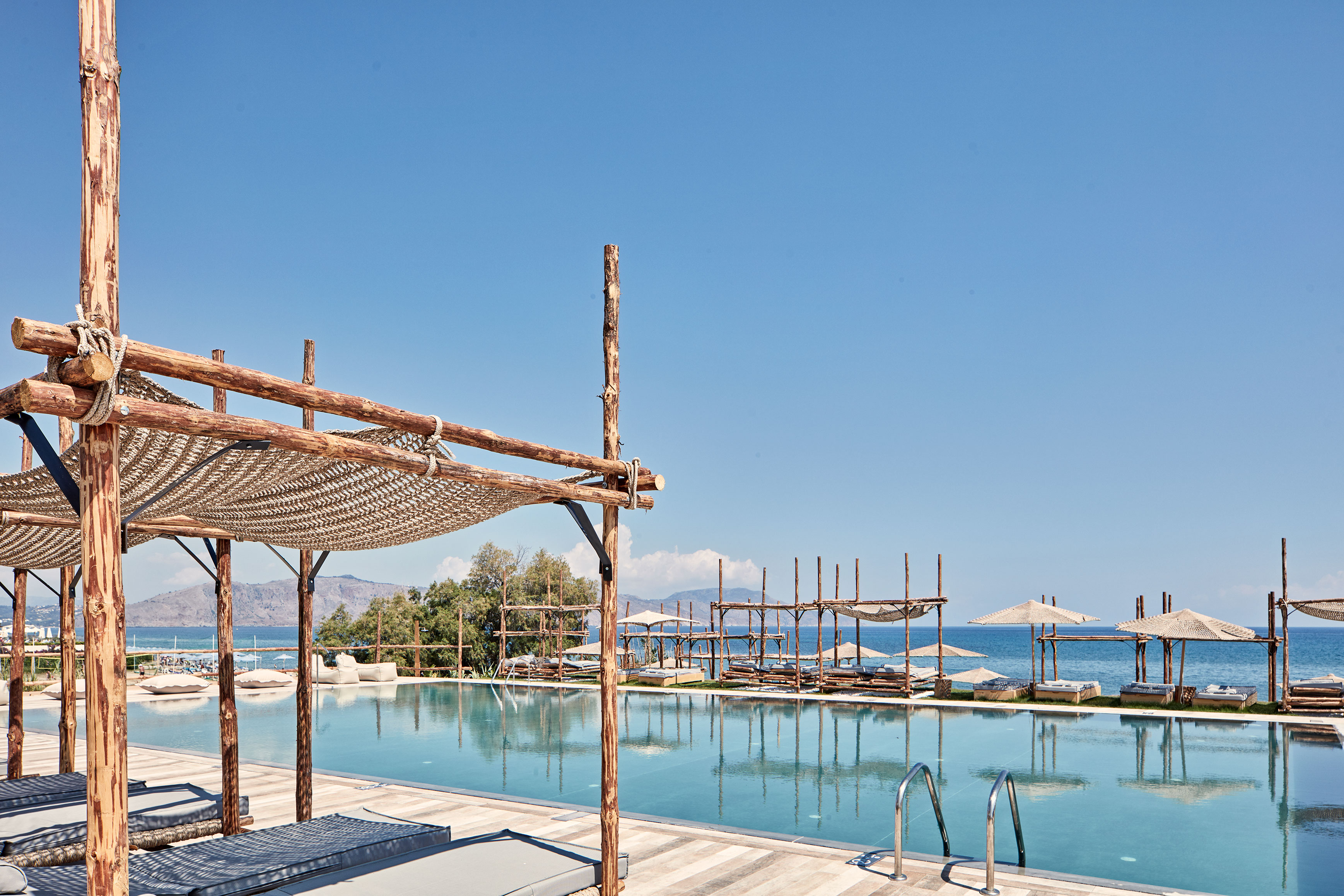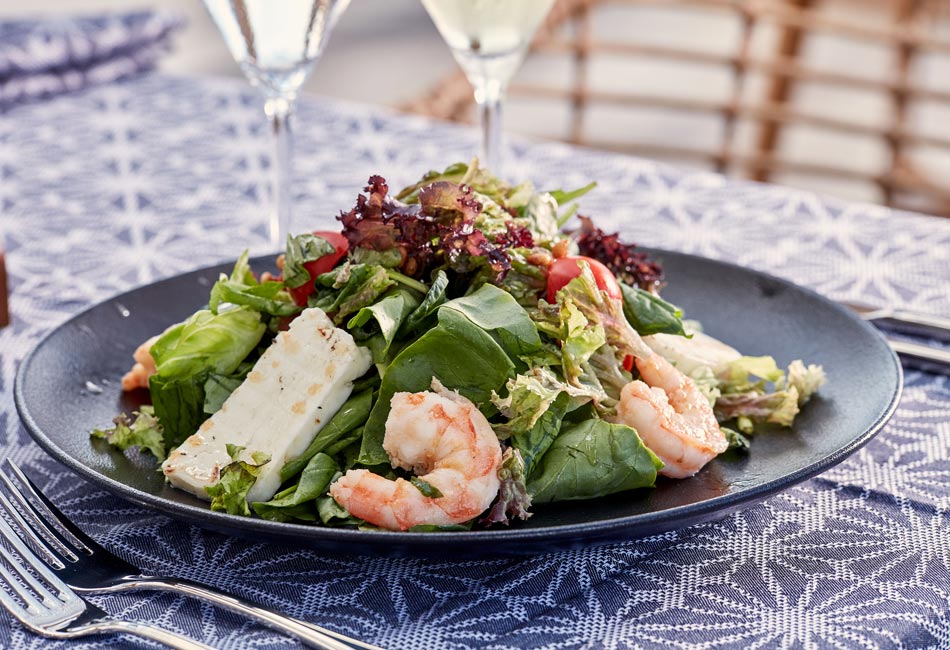 Creative Cretan cuisine
Poolside Restaurant
- La Brise de Mer
A la carte lunch and dinner featuring the rich bounty of Cretan cuisine and Greece's time-honored ingredients, a wide range of fresh fish and an unparalleled collection of exquisite international wines.
Lunch from 1:00pm to 3:00pm
Dinner from 7:00pm to 10:00pm
Select a relaxing backdrop that suits your mood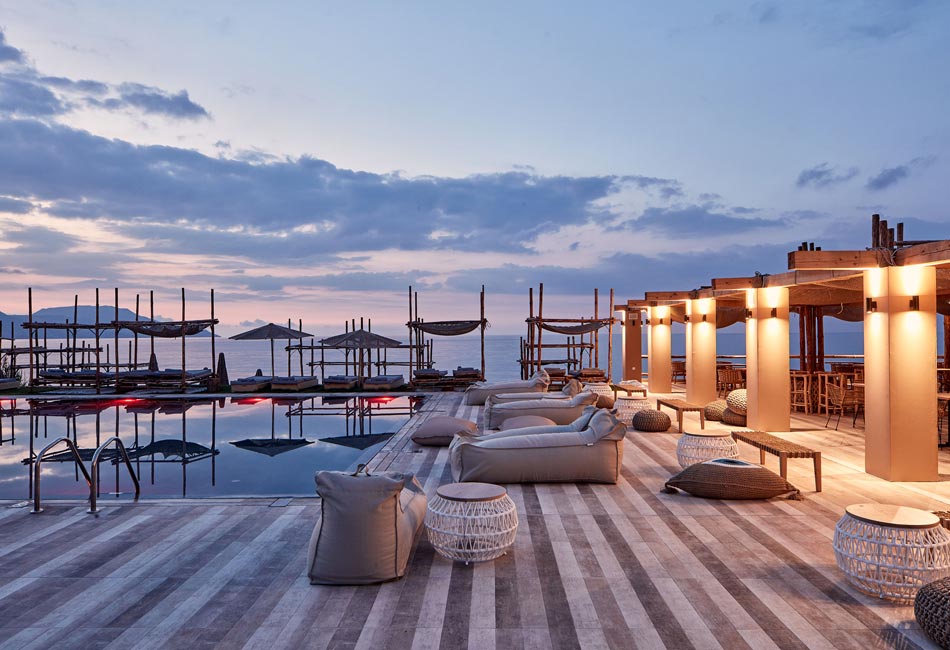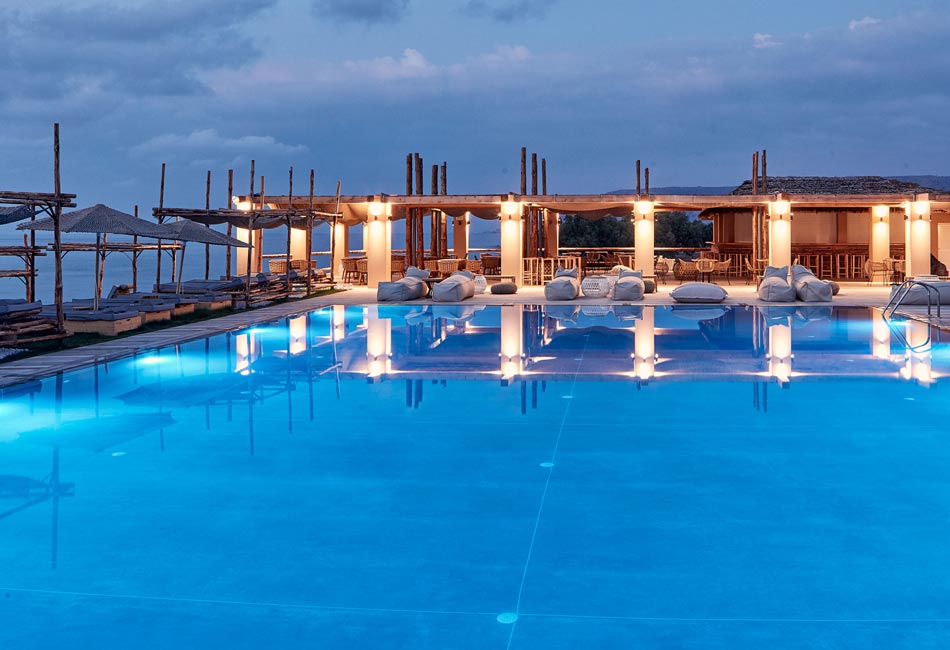 Summer chill-out
Pool Bar
- La Mer à boire
An all-day, sun-kissed hangout for summer lovers serving drinks, refreshments and light snacks by the pool or the beach.
Drinks and snacks from 10:00am to 7:00pm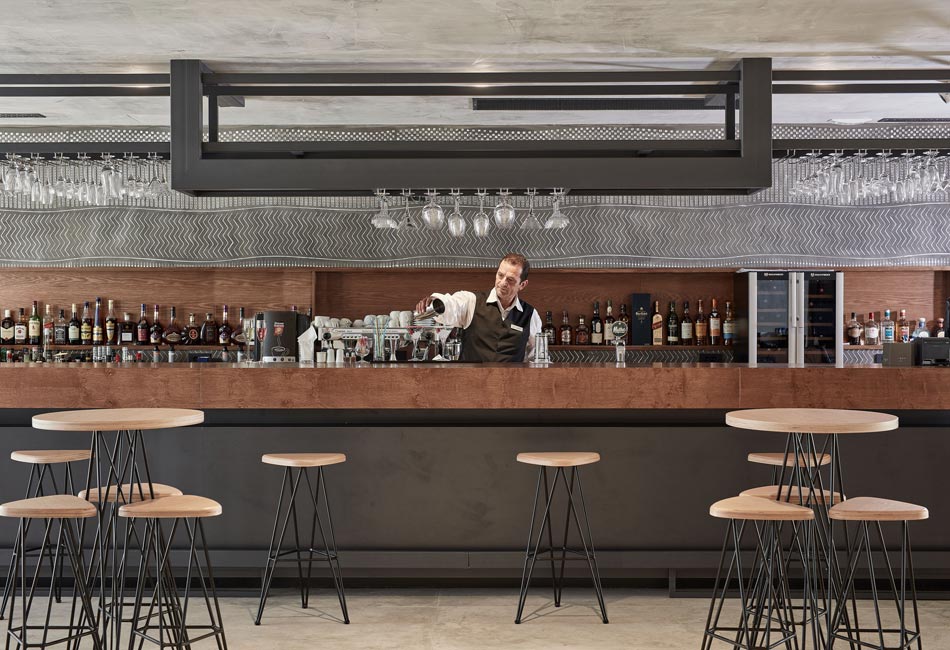 Cosmopolitan flair
Lobby
Bar Oceanus
Cosmopolitan atmosphere and selected, world-class quality beverages, cocktails create the elegant backdrop to a relaxing evening. Select from our signature tobacco options and enjoy a fine Cuban or Dominican cigar in the lounge's discreet laid back atmosphere.
Coffee, drinks and light snacks from 5:00pm to 1:00am
Private dining
on the beach
Pamper yourself and your significant other with the unparalleled romantic setup. Delight in a candle-lit dinner under the stars, with the rhythmical background of crickets and waves.