From beach essentials to memorabilia, we have everything you might need for a care-free stay.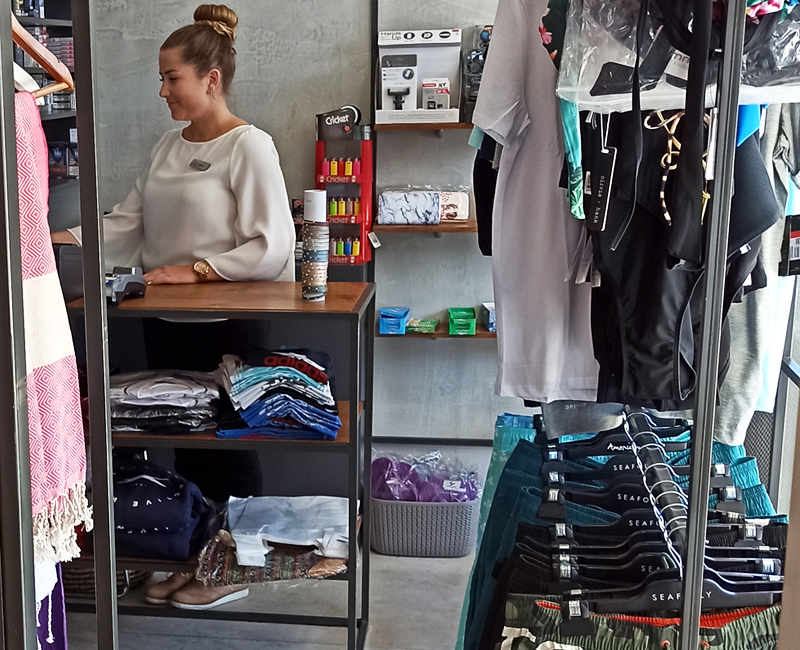 Angle of sensation and enjoyment
Le
Coin
In the small "corner" of La Mer Resort and Spa you will find a variety of commemorative gifts, luxury items as well as top quality local products that will perfectly satisfy your 5 senses but also the most demanding tastes making your vacations even more special. Unique products at affordable prices because you deserve the best!
Discover our facilities and services and create your ideal holiday experience.
Allow yourself to relax your body and mind and let the therapeutic, replenishing elements and aromas soak in.
Keep up with your training routine and enjoy a uniquely Mediterranean fitness flair with our fully equipped fitness center.
All you need to add some fun and action to your holidays. A variety of suggestions for fun and enjoyment, both indoors and outdoors.
Whether you choose to relax on the pebble beach or dive into one of the pools, indoors or outdoors, let the soothing properties of water free your mind and spirit.
Allow us to turn your special moments in to unique, memorable, dream-like experiences.