Whether you choose to relax on the beach or dive into one of the pools, indoors or outdoors, let the soothing properties of water free your mind and spirit.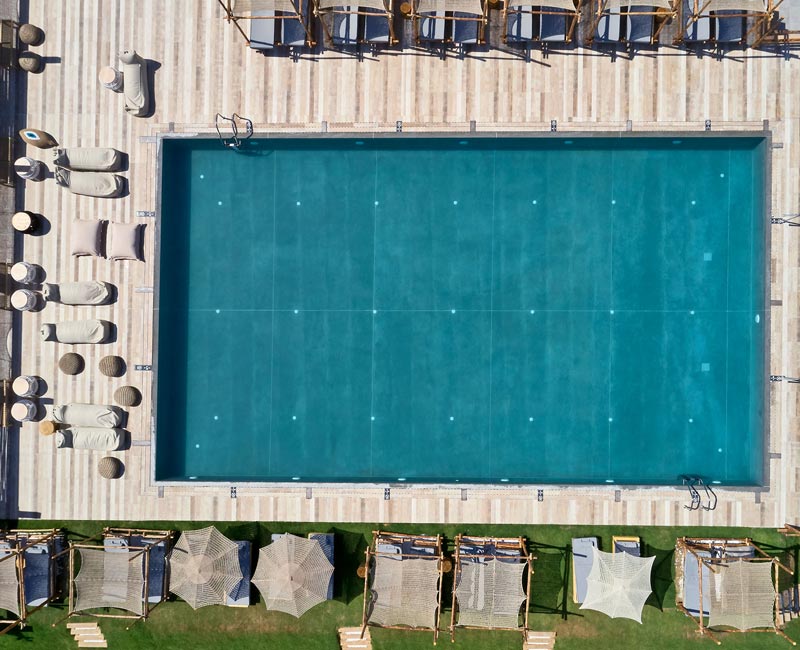 Fresh Water
Indoor and outdoor
Pools
Fresh water indoor pool
Outdoor swimming pool (fresh water)
Indoor heated swimming pool in the spa area (fresh water)
Discover our facilities and services and create your ideal holiday experience.
Allow yourself to relax your body and mind and let the therapeutic, replenishing elements and aromas soak in.
Keep up with your training routine and enjoy a uniquely Mediterranean fitness flair with our fully equipped fitness center.
All you need to add some fun and action to your holidays. A variety of suggestions for fun and enjoyment, both indoors and outdoors.
From beach essentials to memorabilia, we have everything you might need for a care-free stay.
Allow us to turn your special moments in to unique, memorable, dream-like experiences.