Find your perfect
accommodation
Elegant minimalist aesthetics and ultimate functionality brought together in 76 elegant rooms and suites, all dedicated to comfort and pleasure. With optimized space layout and the use of environmentally -friendly materials, all rooms and suites come with full amenities and the option of a wide spectrum of exclusive services.
Select your ideal canvas for a delightful, classy and relaxing experience.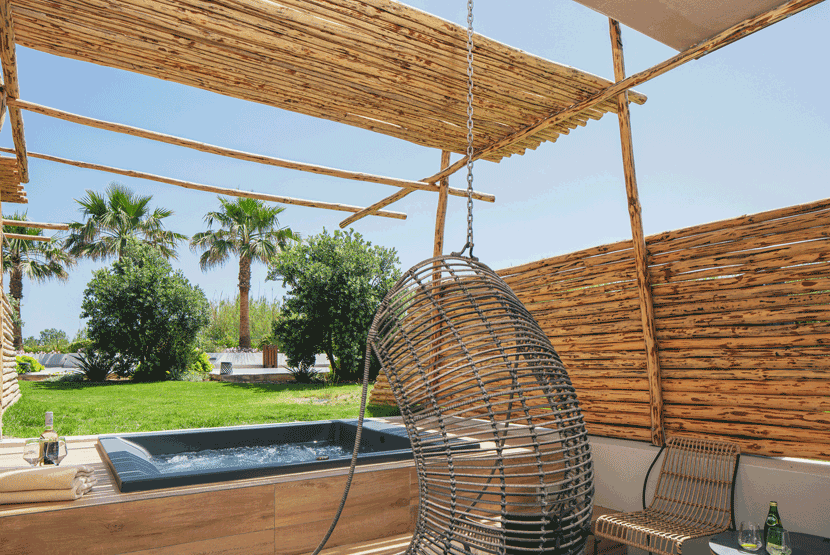 23 m2
2 adults
Partial Sea View
The 12 m² terrace is partially sea view and has great views of the green gardens of the hotel. The terrace is fully equipped and is the ideal place to relax.